Your college years should be a time to grow and learn within the confines of a safe and accepting environment. You have the right to feel safe and secure in your academic community and campus crime is not to be taken lightly. A little advanced preparation and awareness can go a long way to help prevent crime happening to you.
This printable how-to guide for campus safety we found on simplisafe.com offers simple tips that could go a long way to help prevent the unthinkable happening to you.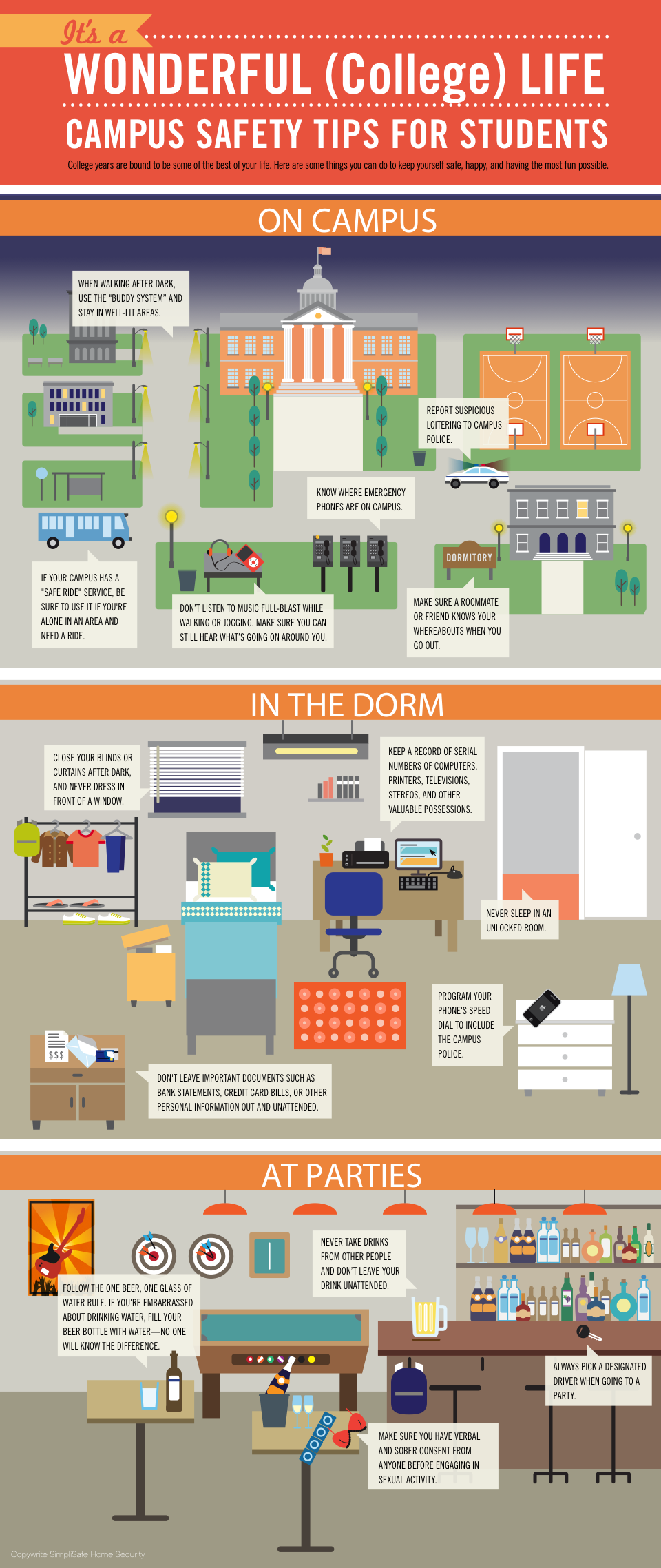 Copyright SimpliSafe Wireless Security Systems
Make sure you familiarize yourself with the The UO Police Department (UOPD) and remember they are on call 24/7. There are yellow emergency call boxes around campus that students may use should you ever feel unsafe. Familiarize yourself with the locations of these systems and use them should a situation arise. For your convenience please find attached a map of Emergency Phone Locations
Also, we advise plugging 541-346-2919 in your emergency contacts on your phone. This is the number to The University of Oregon campus escort service should you ever find yourself in need of a safe ride or escort to where you need to go.
In non-emergency situations you can call your campus security office. If you're a University of Oregon student the non-emergency number to save is 541-346-2919. If you're on campus then dial 6-2919.